As you can see, Cooperstown is almost in the middle of everything.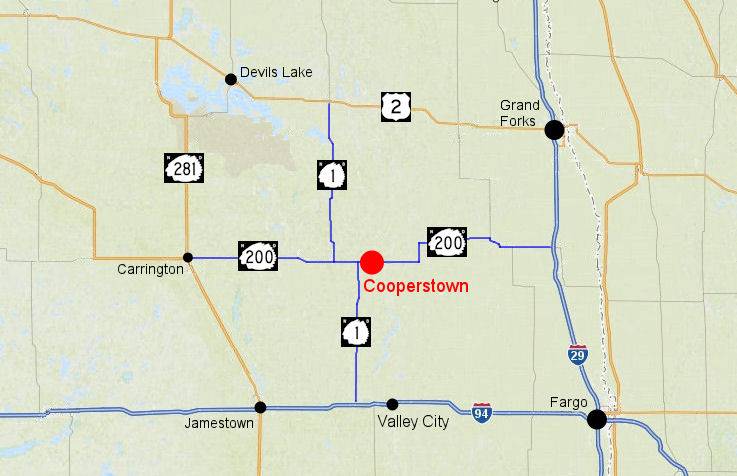 It is about 50 miles from Valley City and Carrington, 70 miles from Jamestown, 80 miles from Devils Lake, 85 miles from Grand Forks, 100 miles from Fargo and about 3 miles east of the intersection of ND 1 and ND 200.
Highways 1 and 200 are paved and well maintained.